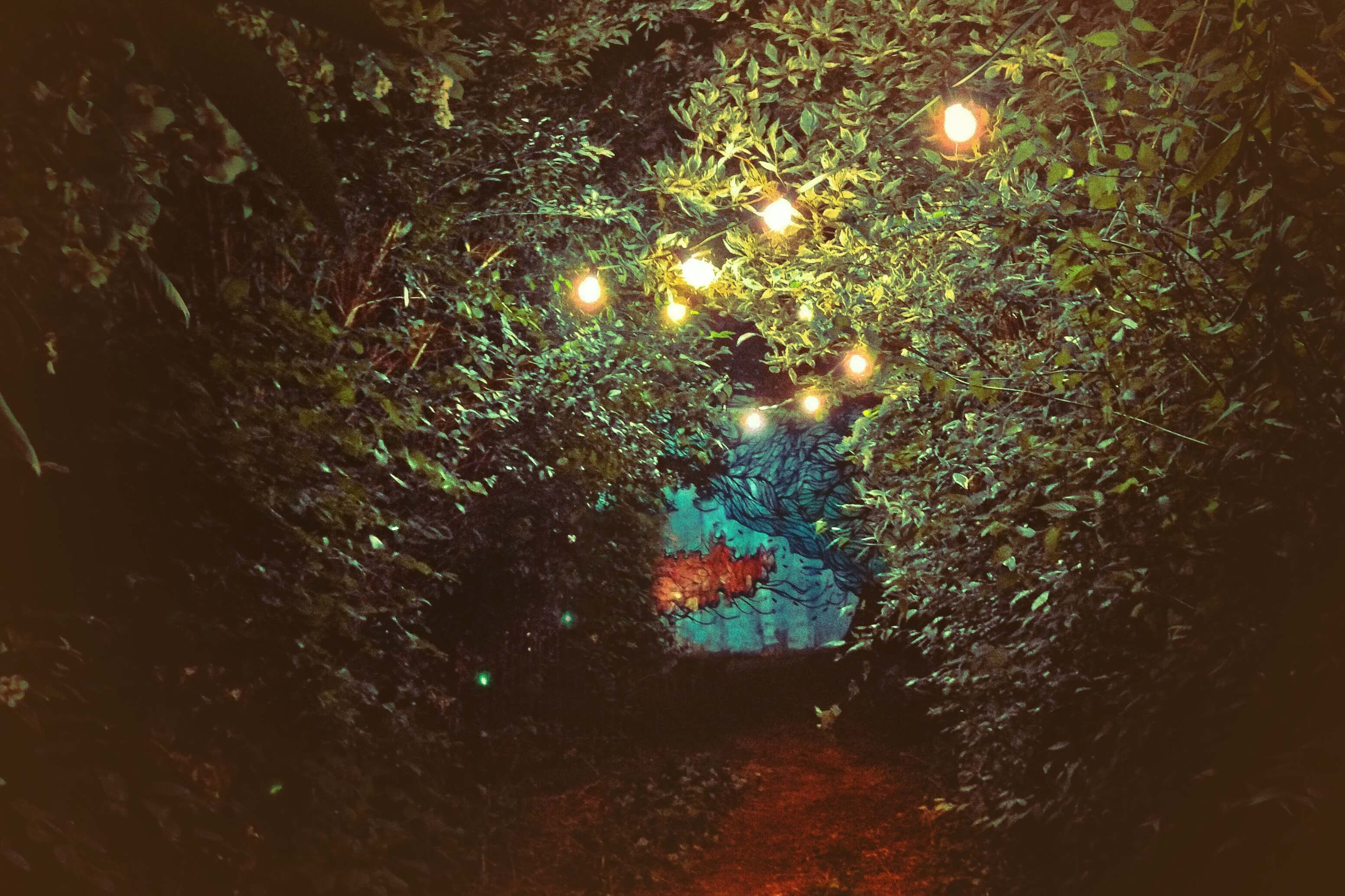 Privacy Policy
Nova's Privacy Policy
In General
This privacy policy describes the privacy practices of the Website and products and services offered through the website. Please carefully read our policy to understand how we will treat the information that you provide and other information that is collected while visiting our Website.

Last Updated: March 14, 2017
What Information we Collect
When you visit the Website, we may collect both Personal Information and Non-Personal Information through the Website. Personal Information is information that identifies

We may collect the following types of Personal Information through the Website and our services:
- Information you provide when ordering credit-related products through the Website. For example, to order a credit-related product, you must provide Personal Information such as name, US and foreign address, social security number, foreign identification number, date of birth, telephone number, and e-mail address.
- Your credit or debit account information, as well as related billing address and other information related to a purchase ("Billing Information") when you make a purchase through the Website.
- Other information we may collect to verify your identity to access the products and services on the Website, such as your mother's maiden name or city of birth.
- Other information that you provide or authorize third parties to provide to us, and that can be used to determine your creditworthiness including, but not limited to, phone bills, utility payment records, banking transaction history, and domestic and foreign references (and their credit reports).
- Other information about you obtained from third parties such a consumer reporting agency, lender or other business provider in connection with our credit-related products.
- Information you provide in connection with customer service communications and general feedback.
Our Website may also use "cookies" (small data files stored on your computer) and other tracking technologies to collect Non-Personal Information about your visit to our Website. The cookies and tracking technologies we use do not capture Personal Information, and we do not combine the information we collect through cookies or other tracking technologies with your Personal Information.
How We Use Information We Collect
We may use your Personal Information that we collect to:
- Provide you with product, services, or information that you request, and to fulfill your purchases, as permitted by law.
- Send you important information regarding the Website, or changes to the Policy.
- Inform you about products, services, and promotions that we believe may be of interest to you. If you would prefer that we do not send you such communications, you may opt out, as discussed further in the section "Your Choices" below.
- Conduct our internal business operations, such as data analysis and audits.
With respect to Non-Personal Information, the information that is captured about your visit, such as through cookies or other tracking technologies, may be used in a variety of ways, such as to monitor and maintain information about your visits to our Website, to help us identify and address problems, to improve our Websites, to analyze web traffic trends, and to help protect the security and integrity of our Website.
Information Disclosure to Third Parties
We may disclose information about you as permitted by law to affiliated and non-affiliated third parties as follows:
- Affiliates: We may disclose the information that we collect about you to our affiliated companies to provide the products you request, to enhance our products to better suit your needs, and from time to time, for marketing purposes.
- Business Partners: We may partner with other companies to offer your products or services or to fulfill your orders regarding our products or services. We may disclose Personal Information and/or Non-Personal Information to such third party companies. If you would like to opt-out from receiving any pre-approved offers or marketing materials, please refer to "Your Choices" section below.
- Service Providers: We may work with third party service providers to assist us with such services such as data analytics, order fulfillment, list enhancement, customer communication, among others. We may disclose both Personal Information and Non-Personal Information to them for the purpose of enabling such service providers to provide services to us. These third parties are only allowed to use shared information for the intended purpose and will be monitored in accordance with our privacy and security policies.
- Assignment: We reserve the right to transfer any and all information that we collect from Website users to an affiliate or third party in the event a corporate reorganization, merger, sale, joint venture, assignment, transfer, or other disposition (either whole or partial) of our business, assets, or stock (including, without limitation, a bankruptcy or financial restructuring). We will take all reasonable steps to ensure that any Personal Information transferred under these circumstances will be handled in a manner consistent with the Privacy Policy under which it was originally collected. You will be notified by e-mail if, as a result of such corporate restructuring acquisition or assignment, our new privacy policies or the policies of the acquirer are materially different, and will be given an opportunity to withdraw your consent to the continued use of your information.
- As Required by Law or Legal Process: Notwithstanding any other provision of this Policy to the contrary, we may disclose Personal Information and/or Non-Personal Information as we believe appropriate to (a) comply with legal process; (b) respond to government requests; or (c) as required by applicable laws, including the Fair Credit Reporting Act.
- To Protect Certain Rights, Pursue Defenses and Remedies, or For Any Purpose Permitted by Law: Notwithstanding any other provision of this Policy to the contrary, we may disclose Personal Information and/or Non-Personal Information as we believe appropriate to: (a) enforce this Policy; (b) protect the rights, privacy, safety or property of Nova, our affiliated companies, you, or others; (c) to permit us to pursue available remedies or limit the damages that we may sustain; or (d) for any other purpose permitted by applicable law.
- Non-Personal Information: We may share Non-Personal Information (including, but not limited to, aggregate, de-identified information) that we collect with third parties, including affiliates, to develop and deliver targeted advertising on our Website and on the websites of third parties.
Your Choices
When requesting our services or placing your order for our products, you will have an opportunity to opt out of receiving any marketing communications from us and/or our affiliates and business partners directly on your order form. In addition, at any time if you no longer wish to receive marketing offers of products from us, our partners, or affiliates, you may unsubscribe via the unsubscribe link. We will endeavor to comply with your "unsubscribe" requests as soon as reasonably practicable.

You may set your browser not to accept cookies or to notify you when you receive cookies, giving you the opportunity to decide whether to accept cookies. If you do not accept cookies, you may still use our Website, but your experience may be impaired. Some web browsers may also transmit "do-not-track" signals to websites with which the browser communicates. The Website currently does not take action in response to these signals at this time. If we do so in the future, we will describe how we do so in this Policy. For more information about "do not track," visit www.allaboutdnt.org.
Security
We use a variety of technologies and processes to help ensure the integrity of our Website, including physical, technological, and organizational security measures. For example, we use encryption technology when transmitting Personal Information. We restrict access to information that you provide only to those employees and contractors who need to know such information to provide the services and products you have requested, investigate any matters related to such services or products, and to comply with applicable federal and state laws. We continuously monitor our systems to detect unauthorized access to information.

Protecting your Personal Information is also your responsibility. Please safeguard your authentication and identification information you use to access our Website. You should not disclose your authentication information to any third-party and should immediately notify us of any unauthorized use of your password.
Links to Other Websites
Our Website may contain links to websites owned by third parties. Information you share with a third party site is not subject to this Policy. Please review the privacy policy of any sites you access through our Website.
Children's Privacy
The Website is not directed to individuals under the age of eighteen, and we request that such individuals not provide Personal Information through the Website. If you are under the age of eighteen, you may browse our site; however, you may not provide Personal Information to use such as name, address, or email address. A parent or guardian may purchase products and provide information related to his or her child. The parent or guardian assumes full responsibility for ensuring that the information provided about his/her child is accurate and is kept secure.
Data From the European Union
Nova Credit participates in and has certified its compliance with the EU-U.S. Privacy Shield Framework as set forth by the U.S. Department of Commerce regarding the collection, use, and retention of personal information transferred from the European Union. Nova Credit is committed to subjecting all personal data received from European Union member countries to the Framework's applicable Principles. These Principles include rights for individuals from the European Union to access their personal data and you can refer to Frequently Asked Questions here. In certain situations, however, we may be required to disclose personal data in response to lawful requests by public authorities, including to meet national security or law enforcement requirements.

With respect to personal data received or transferred pursuant to the Privacy Shield Framework, violations of our commitment to Privacy Shield may be investigated by the Federal Trade Commission and/or the United States Department of Commerce. Nova Credit is subject to the regulatory enforcement powers of the U.S. Federal Trade Commission.

Nova Credit is responsible for the processing of personal data it receives, under the Privacy Shield Framework, and subsequently transfers to a third party acting as an agent on its behalf. We comply with the Privacy Shield Principles for all onward transfers of personal data from the EU, including the onward transfer liability provisions.

Nova Credit complies with the EU-U.S. Privacy Shield Framework as set forth by the U.S. Department of Commerce regarding the collection, use, and retention of personal information transferred from the European Union to the United States.  Nova Credit has certified to the Department of Commerce that it adheres to the Privacy Shield Principles.  If there is any conflict between the terms in this privacy policy and the Privacy Shield Principles, the Privacy Shield Principles shall govern. To learn more about the Privacy Shield program, and to view our certification, please visit https://www.privacyshield.gov.

In compliance with the EU-US Privacy Shield, Nova Credit commits to resolve complaints about your privacy and our collection or use of your personal information. Persons from the European Union who have inquiries or complaints regarding this privacy policy should first contact us via: email at: privacy@neednova.com. Privacy Shield organizations must respond within 45 days of receiving a complaint.

If you do not receive a timely acknowledgment from us of your complaint, or if we have not addressed your privacy or data use complaint satisfactorily, please contact your respective EU data protection authority listed here. Nova Credit commits to cooperate with the EU data protection authorities with regard to data transferred from the European Union.

Please note that if your complaint is not resolved through these channels, under limited circumstances, a binding arbitration option may be available before a Privacy Shield Panel.
Changes to Privacy Policy
Nova Credit reserves the right to change this Privacy Policy at any time. If we change this policy, we will revise the "Last Updated" date above. Any changes to our Privacy Policy will become effective upon our posting of the revised Privacy Policy on this page. Use of the Nova Credit services or the Website following such changes constitutes your acceptance of the revised Privacy Policy that is in effect.
Contact
If you have any questions regarding this Policy, please contact us at info@neednova.com. Please note that e-mail communications will not necessarily be secure. As such, you should not include credit card information or other sensitive information in your e-mail correspondence with us.